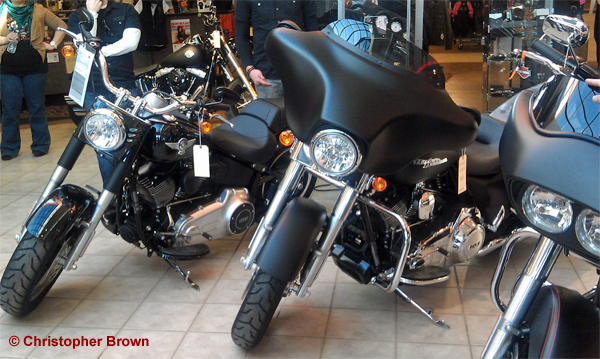 The "Dark Custom" Harley-Davidsons: Rocking you like a hurricane... or something like that.
Don't get it twisted though, the motorcycles still have style and beauty, but with a matte black finish and fewer frills, the "Dark Custom" series gives riders that stripped down, customized look that's become very popular - without the need for riders to strip the bikes down themselves.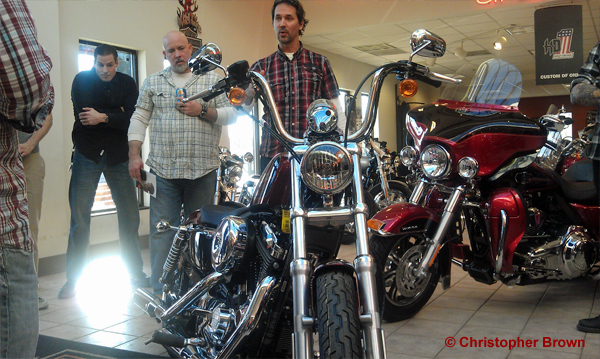 Industrial Design Manager Frank Savage discusses the "Seventy-Two"... and how it will kick your ass.
"It's time to make the engine the focal point of the motorcycle," says Harley-Davidson Senior Designer Casey Ketterhagen, "so we put a Softail on a diet to get the proportions back in check. Scale down the rear with a narrow tire and chopped fender and the heart of the bike, the motor, once again becomes the focus. We left a gap between the nose of the seat and tank so the rider can see the top of the motor. I like to be able to look down and see what's moving me." 
"In creating the Seventy-Two, we were also inspired by the vibe of the early chopper era," says Frank Savage, Harley-Davidson Manager of Industrial Design. "Those bikes were colorful and chromed, but also narrow and stripped down to the essentials. You look at period examples and they are almost as simple as a bicycle. It's a custom style that's very particular to America and that California scene."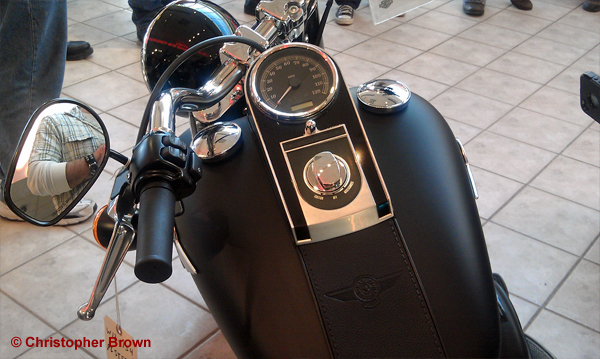 Insert appropriate "Easy Rider" reference here...
"I'd personally like to strip the bike down even further," says Ketterhagen, "but this is as far as we can go on a production model. The Slim is intended to be a direct interpretation of home-built customs of the 1940s and 50s, and we used a number of components that evoke that era, beginning with a Hollywood handlebar."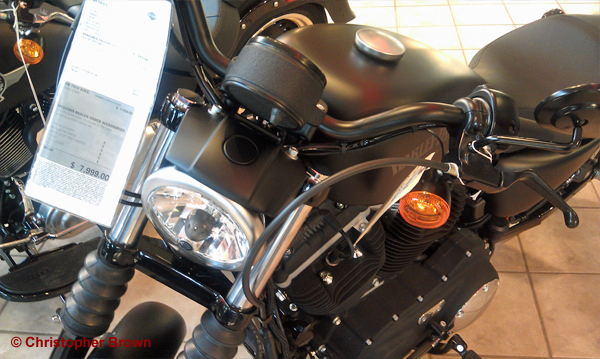 You can't tell me this isn't a sexy bike. No, really, you can't. The engine is too loud and awesome.
Starting at around $8,000, the new line of motorcycles is affordable and attainable for riders of all (legal) ages.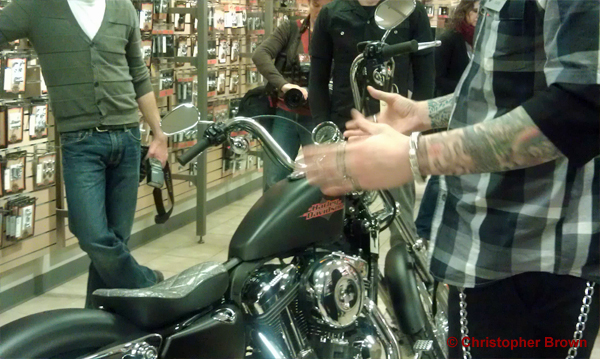 Rocker, rapper, hipster, teacher... anyone can ride!
These bikes are on the cusp of Harley-Davidson's new image, promoting riding to anyone who is interested and changing the perception that the general public has about people who ride motorcycles - that they are the big, burly, tattooed men and leather-clad, hard-rocking women. Sure, there are definitely those types, but there are also white collar businessmen, people of varying nationalities and backgrounds, parents, teachers - literally anyone who is interested can be a part of the Harley-Davidson family.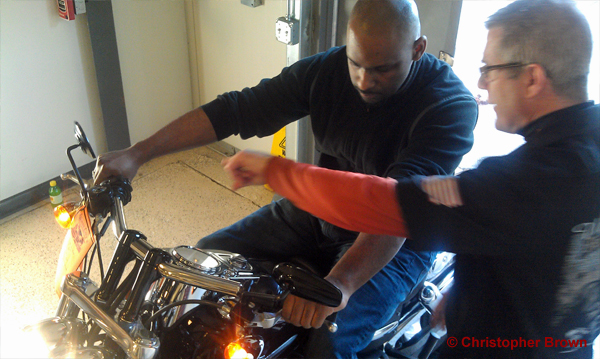 SOLD.
Furthermore, Harley-Davidson even offers the
"Rider's Edge"
training course, where they will teach you from start to finish how to ride safely and properly before you get your license.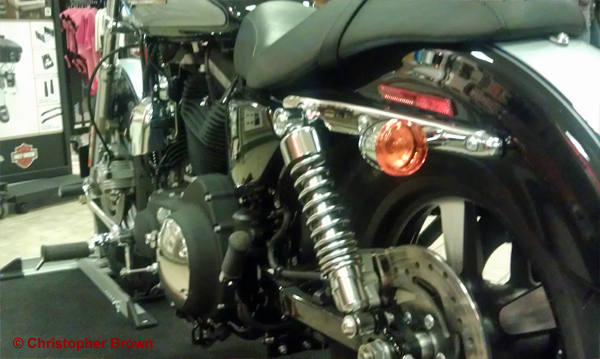 Absolute BADASS.
If you are interested in riding, there's really no excuse. Get to your nearest
Harley-Davidson dealer
and get riding!!