Finding a Funny Mate (for a Funny Date)
By Christopher Littler on

November 04, 2010 - 3:01 pm

| Permalink
Everyone likes to laugh. So it makes sense that a lot of people want to date a funny person. Imagine, if you will, the joys of stand-up comedy unburdened by the misery of a comedy club, the venue your bed, and the jokes are all for your benefit and your benefit alone. Sounds pretty good, right? If "sense of humor" is up at the top of your list of things you want in a mate, there's a few things you should keep in mind when out in the dating world.
Be in the know. A real funny girl (or guy, but let's stick with girl, because that's the author's forte) doesn't rely on random references to television shows or movies to be funny, she just is. That doesn't mean she hasn't seen all those television shows or movies or books before, and will gladly partake in them if asked to by a charming lad. Having a common comedy consciousness will only serve to help you in the future. If you know her style, you can do your best to appeal to it.
Be honest. Be heartbreakingly honest if you have to. Truth is a commodity in the world of comedy, and you telling her the truth about your crappy day job or those passive-aggressive voicemails your Dad keeps leaving you is the comedy equivalent of you rolling into the hippest nightclub and making it rain.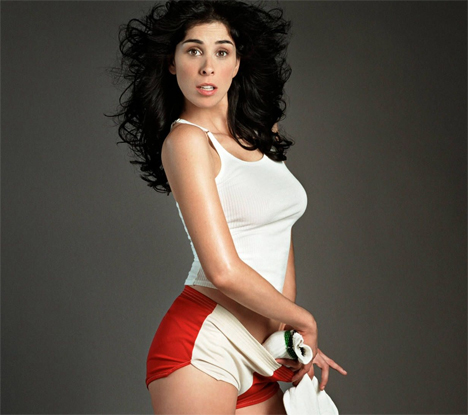 Don't Be Sarah Silverman. There is such thing as being too honest about the wrong things. Just because you twisted a different nozzle and you've got truth coming out your spout doesn't mean she needs to hear about how great you felt after your colonoscopy results came back clean. Being honest doesn't give you a free pass to be gross.
Don't be Andrew Dice Clay. A lot of guys meet a funny girl and the "mean switch" flips on in their heads. They think, alright, time to tear this girl down because there's no way I'm going to get her to like me when she's this confident. So they sidle up to her and berate her on her choice of graphic novels or that weird tattoo on the side of her neck and everything falls apart fantastically. The last thing you want to do is put a funny girl on the defensive. As we've seen on countless videos captured on cell phones, there's nothing funny about a comedian backed into a corner. That's when the racist tirades come out. And you don't want that.
Learn to Take a Joke. Being insulted by a funny girl is bad. However, being ribbed or teased or tormented is good. So how does one know the difference? The truth is, you don't need to know the difference. You'll never know the difference – trust us. You just need to have enough confidence to assume that you're pretty great and that she likes you, just like any other girl you'd meet. The only difference is that, with a funny girl, it's tough to stand tall when you're constantly being belittled. If you want to be with a funny girl, you have to be willing to let her give it to you without throwing in the proverbial towel. Just laugh it off. That's why you like her, right? Your ego may be bruised, but that's okay, because laughter is the best medicine. Next to Percoset.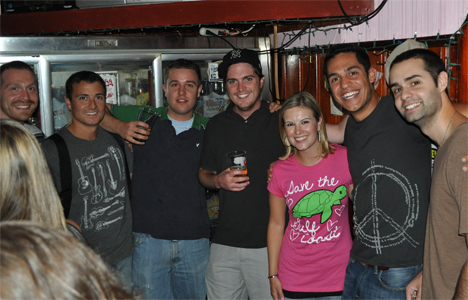 Be Prepared for Some Serious Competition. As with any girl worth pursing, be prepared for a wave of near-perfect human beings to come out of the woodwork as your funny lady's ex-boyfriends or wannabe boyfriend or just die-hard fans. The funny girl is like a glowing gem in a river of shit -- you better believe that there's going to be an endless wave of millionaires, pro-athletes, and guys who have long flowing hair like Jesus trying to kick you out of the picture so they can get their hands all over her. Don't give them a fighting chance.
Perhaps aside from securing a sugar mamma (or daddy), bagging a funny mate is the pinnacle of human achievement. It's incredibly difficult to put your pride on a platter and serve yourself whole, but the rewards are worth it. Just don't assume that it's going to last forever. Every joke has to have a punch line.

Looking for a date? Try Friend Finder!